As we embark on a new year, it is hard to believe the beginning of 2022 will mark nearly two years since the onset of COVID-19. Significant strides have been made to return to "business as usual," but the impact of the pandemic can still be felt in countless sectors around the world. Facility services are no exception.
While this may seem too "glass half full" for some due to the latest global surge and new variant, the pandemic brought with it a wave of innovation and a willingness to adopt new technologies within the industry that has had a positive impact on businesses. KBS predicts many of those innovations, technologies, and operational enhancements are going to stick around in the facility management services space – and we believe for the long term.
If your business wants to stay updated on the changes that will occur in 2022 and beyond, here are a few facility management and cleaning trends you should keep an eye on:
1. Technology will grow in importance for facilities operations in order to increase productivity and manage costs
It is no surprise that the labor shortage and an imperative for heightened cleaning and sanitation due to the pandemic have resulted in the need for greater efficiency. This has in turn spurred the rapid adoption of innovative facility management services, including a re-introduction of existing equipment and technology used by facility services in years past. These include electrostatic sprayers and foggers, which do a more efficient and effective job of disinfecting surfaces than can be done manually. Other more advanced technologies being deployed include:
Sensors that automatically capture when and how many people enter a space. This helps with the allocation of facilities and maintenance staffing and protocols like replacing filters and disinfecting surfaces. Sensors that are triggered by weight can be used under trash cans to alert when they need to be emptied. Other sensors can indicate when toilet paper or paper towels are running low and need to be refilled.

The net value is that facilities staff are better able to consolidate tasks, reduce back and forth, and keep spaces looking their best to better meet expectations.
Geo-fencing technology replaces the need for staff to punch in and out of a job that can take a lot of time and create bottlenecks. When they arrive at a site, operations and staffing managers are alerted so they can stay on top of any absent workers and make any necessary adjustments to staff allocations.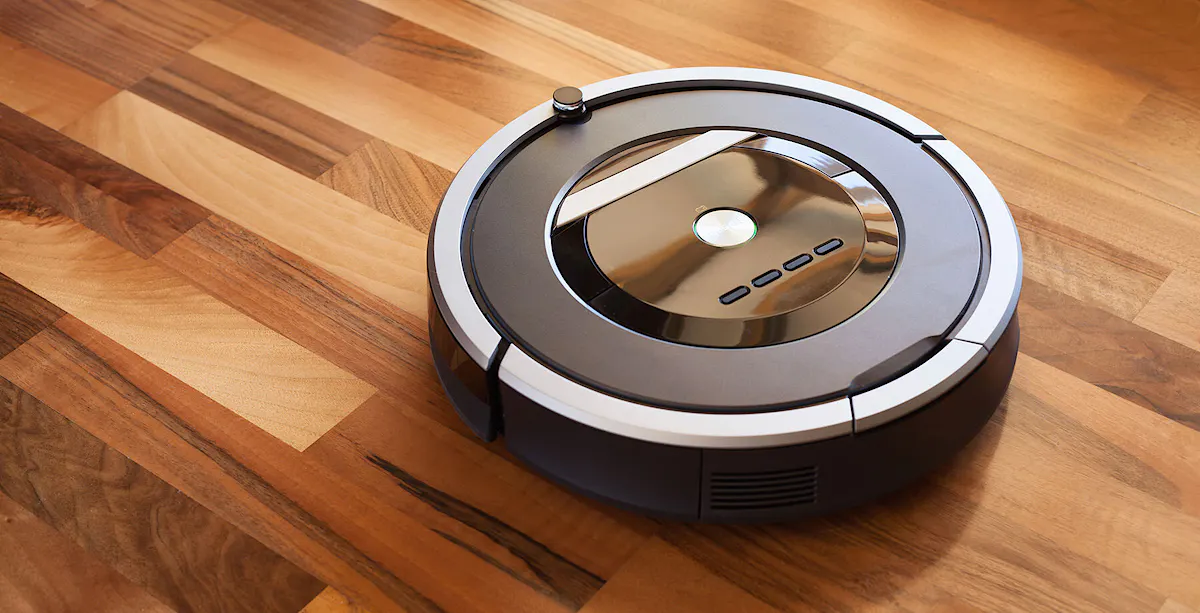 2. Robot cleaners will get a second look because of the ongoing labor shortage
With the recent labor shortage, autonomous machines are being re-considered to take on time-consuming cleaning tasks like floor scrubbing and vacuuming floors, while humans concentrate on other tasks such as detail cleaning, sanitizing, dusting and more.
However, robotic scrubbers are not a magical technology that will eliminate the need for workers altogether – in most cases, they only address one aspect of what is required to clean a location. In fact, there is more they don't do than they actually do. Most cleaning robots cannot operate independently and need a human operator to manage them, including helping bail them out of trouble when they get stuck, e.g., encountering an obstacle they cannot get around.
Many companies that made robotic investments haven't seen the return they were expecting and are likely to look to their outsourced cleaning services partners to help – their teams are struggling to use the machines and they are not meeting cleaning expectations. To be successful and maximize the ROI, cleaning robots need to be integrated into a larger professional cleaning program to ensure success (robots are not cheap). Companies that are thinking about investing in robots are going to think twice and consider a holistic program strategy before making an investment.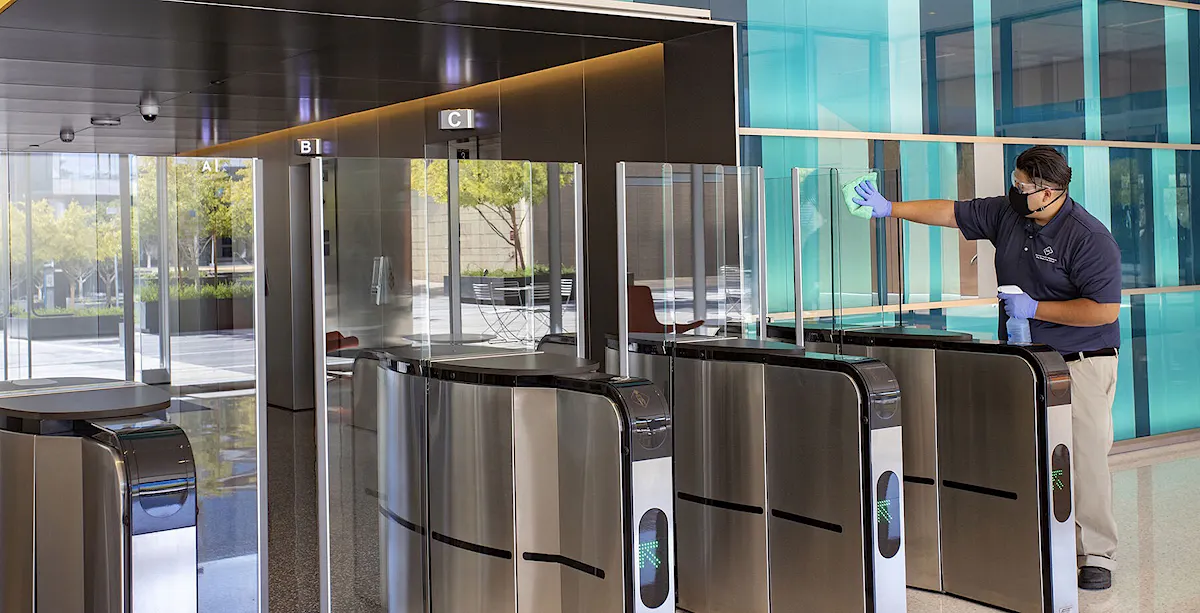 3. More companies will adopt a "cleaning for health" approach
As the pandemic lingers and COVID cleaning requirements seem as though they're here to stay, a healthy building mindset has become far more common to protect occupants. This means a site needs to be cleaned and sanitized on an ongoing basis. In some cases, achieving this involves adding air purifiers, HEPA filters, ultraviolet lights, and other infrastructure enhancements that keep a building safe for employees, customers, and visitors. Outcome-based cleaning programs are considered the best way for companies to operate. Because budgets are tied to outcomes not hours, this approach allows staff to adapt to real cleaning needs versus anticipated cleaning needs – typically at a lower cost. The outcome is a program focused on "cleaning for health." With today's tight labor market, organizations can't afford to have their employees get sick. Focusing on maintaining healthier operations, especially during the cold and flu season, helps prevent workers from getting sick and ultimately puts less pressure on the workforce.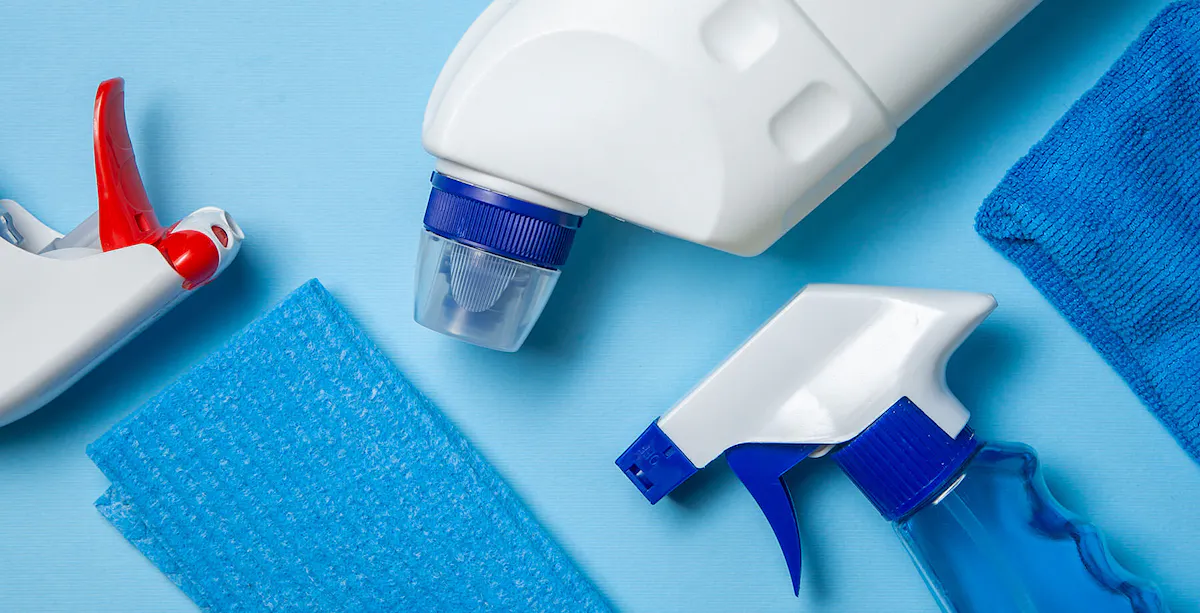 4. Green cleaning will remain important – but it will take time for programs to be completely green
While green cleaning practices and products have been growing in popularity for several years, the pandemic has required cleaning staff to rely on stronger cleaning chemicals, like those listed on the EPA N-list. This would seem problematic for companies looking to maintain a commitment to the environment as a part of their brand and ESG (Environmental, Social, Governance) initiatives. But green cleaning is not only about chemicals, it is also about how you dispose of them, and this is one area where companies will continue to follow a green path. This includes reducing overall waste -- for example, using less chemicals via an electrostatic sprayer -- and throwing away chemicals in an environmentally friendly way.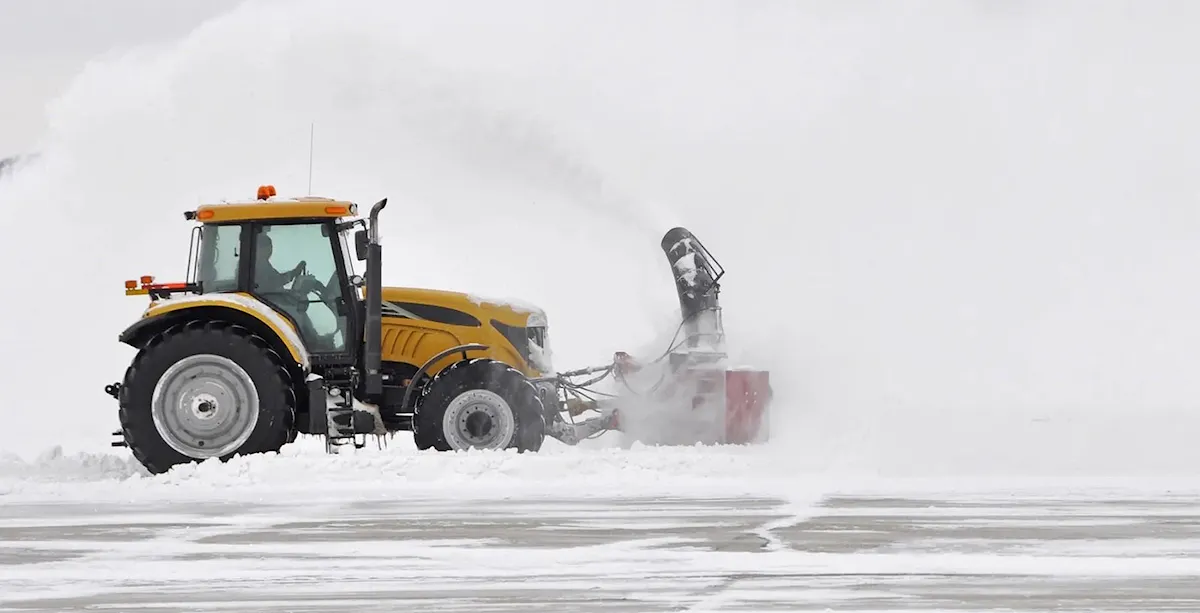 5. Integrated facility services will become a popular way to increase efficiency
As price and wages continue to increase, organizations are looking for ways to cut costs and increase efficiency. One way to achieve this within facility services is to bundle, or source, different services from the same facilities partner, including interior solutions such as janitorial or floor care, and exterior offerings, such as snow removal and commercial landscaping. Doing this can save organizations a few percentage points overall depending on several factors, including services, implementation, and scale. It also has other benefits: easier vendor management, and better accountability and consistency. For these reasons and more, organizations will look to integrate more facility services in the months and years ahead.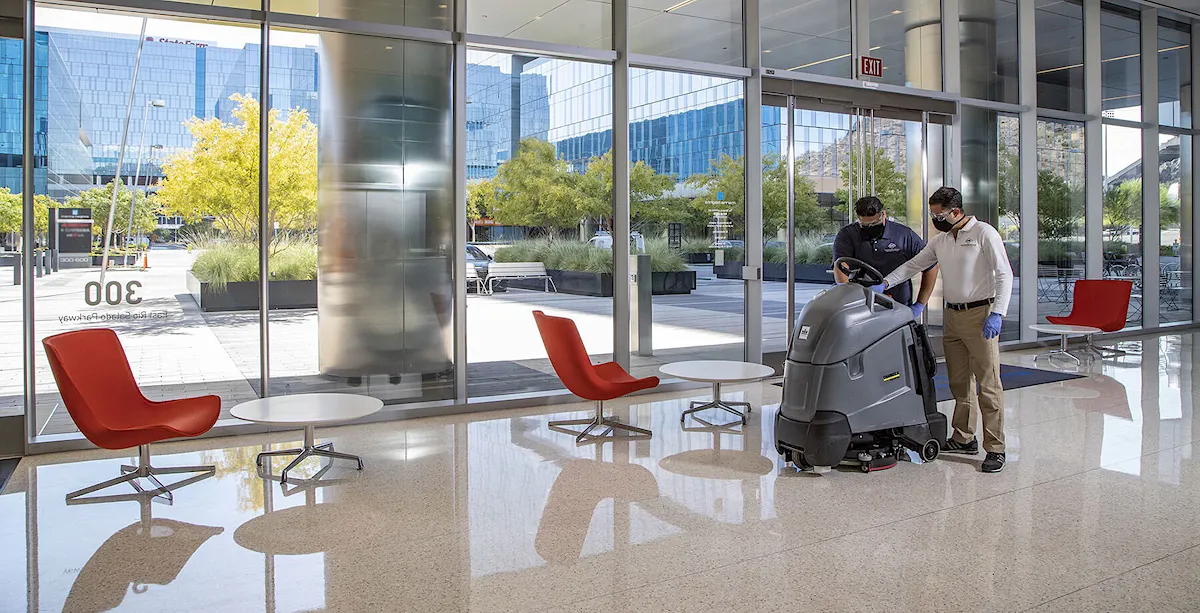 As some of these facility services trends suggest, there is a growing centralization at the corporate level where negotiating with large national service providers can lead to better quality and consistency, lower costs, and the ability to make more strategic choices about facility operations. Companies that want to maintain established standards in the face of labor shortages and increased costs have a variety of solutions available to get the job done at budget while creating a healthy and safe facility for customers, employees, and guests.
Looking to stay ahead of the Curve in 2022? KBS offers high-quality facilities services management and COVID-19 cleaning protocols to help you maintain healthy operations. Contact KBS to find out more about how we can assist.
Contact KBS