Exceptional customer service and bright, clean in-store shopping experiences are considered staples for maintaining a positive brand impression with customers. But there is another significant source of brand influence that organizations may be overlooking: the physical exterior of their buildings and storefronts.
According to one facility management survey, 95% of consumers consider a store's exterior appearance an important factor when deciding where to shop, with more than half of polled respondents saying they will completely avoid a store if the exterior appears to be poorly maintained.
Facility and operations leaders can help their organizations enhance brand impressions by paying more attention to the spaces surrounding their facilities through commercial landscaping, parking lot sweeping and maintenance, power washing, and even snow removal (where applicable). Instead of managing these services internally, facility leaders can outsource to a trusted provider like KBS to manage these core services on a regional and national scale.
Here are three ways that exterior maintenance services can be used to boost brand perceptions: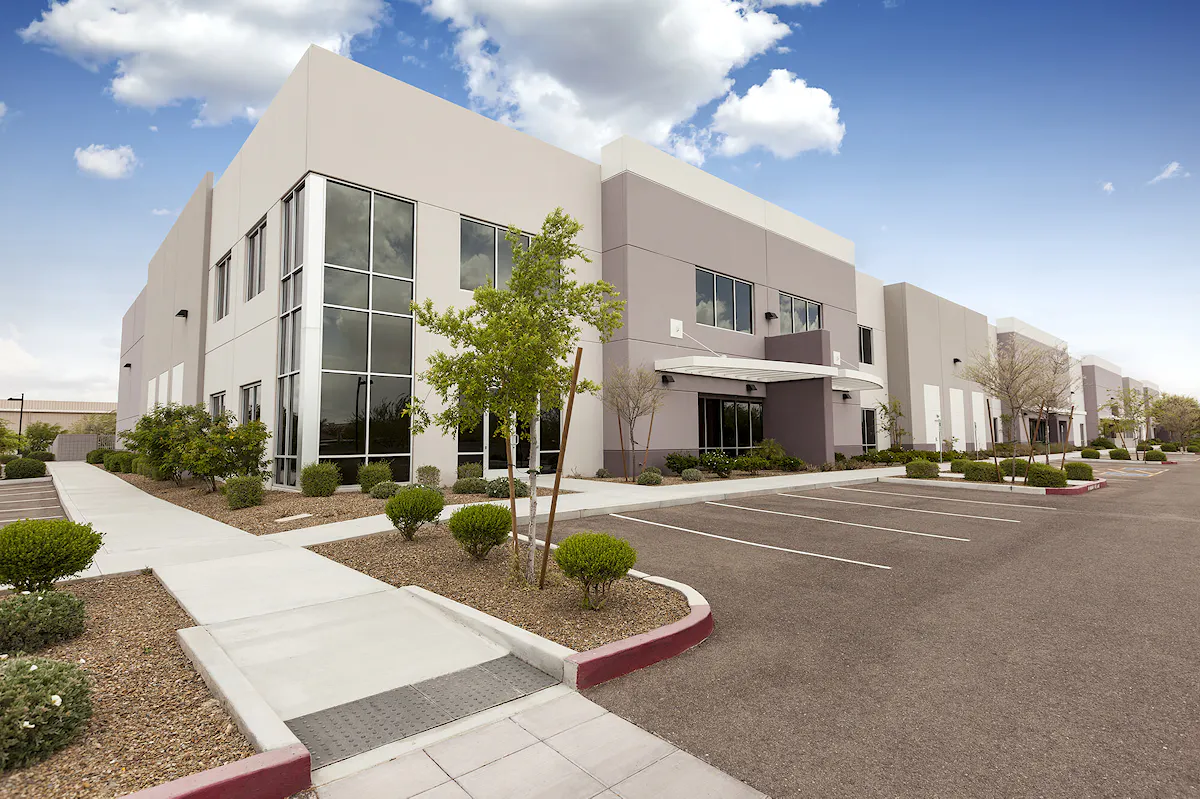 1. Maintaining a Clean & Accessible Parking Area
The parking lot is the first thing a customer encounters when visiting a business, which makes it the perfect opportunity to convey a positive brand impression. A clean and well-lit parking area is a basic expectation for consumers and can significantly improve their experience at your business. In addition to power washing the pavement, proactively clearing the area of litter and debris is essential for creating a welcoming and safe environment. This simple task not only improves the appearance of your business, but it can also boost employee satisfaction and pride in their workplace. Regular parking area sweeping and maintenance further demonstrates commitment to providing a high-quality experience for your customers and employees.
In geographic locations impacted by winter weather, heavy snow can add additional safety and accessibility challenges. Facilities like hospitals, supermarkets and other essential businesses require reliable snow and ice removal services to ensure access to the building while reducing risk of accidents and liability issues. KBS addresses these concerns through comprehensive snow and ice removal services, leveraging both heavy duty equipment and proprietary technology to monitor weather patterns and keep customers updated.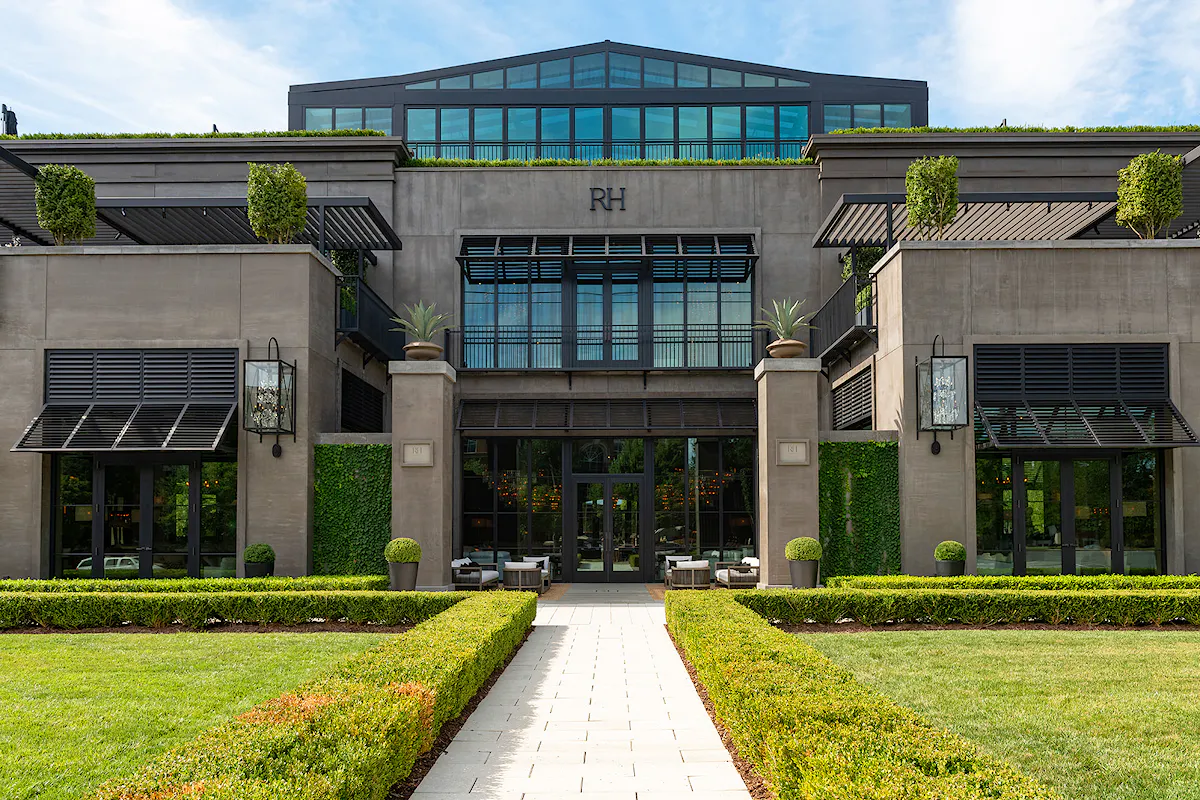 2. Enhancing Curb Appeal
Just like a residential home, curb appeal is critically important to any business. Investing in professional landscaping is perhaps the easiest way to show customers that you take pride in your business before they even enter the building. An experienced exterior services provider can help design an aesthetically beautiful and inviting outdoor space that reflects the values and style of the organization. Well maintained planters, thoughtfully placed shrubbery and flowers, and proper irrigation all contribute to a landscaping design that creates a positive atmosphere, improves safety, and enhances the overall client and employee experience.
Equally important to landscape design is maintenance services. Routine tasks such as mowing, weeding, and trimming are crucial not only for maintaining appearances and complying with local regulations, but also for preventing infestations and potential hazards from pests and rodents. By investing in regular landscaping maintenance, you can create a safe and welcoming atmosphere that attracts potential customers and keeps established clients coming back.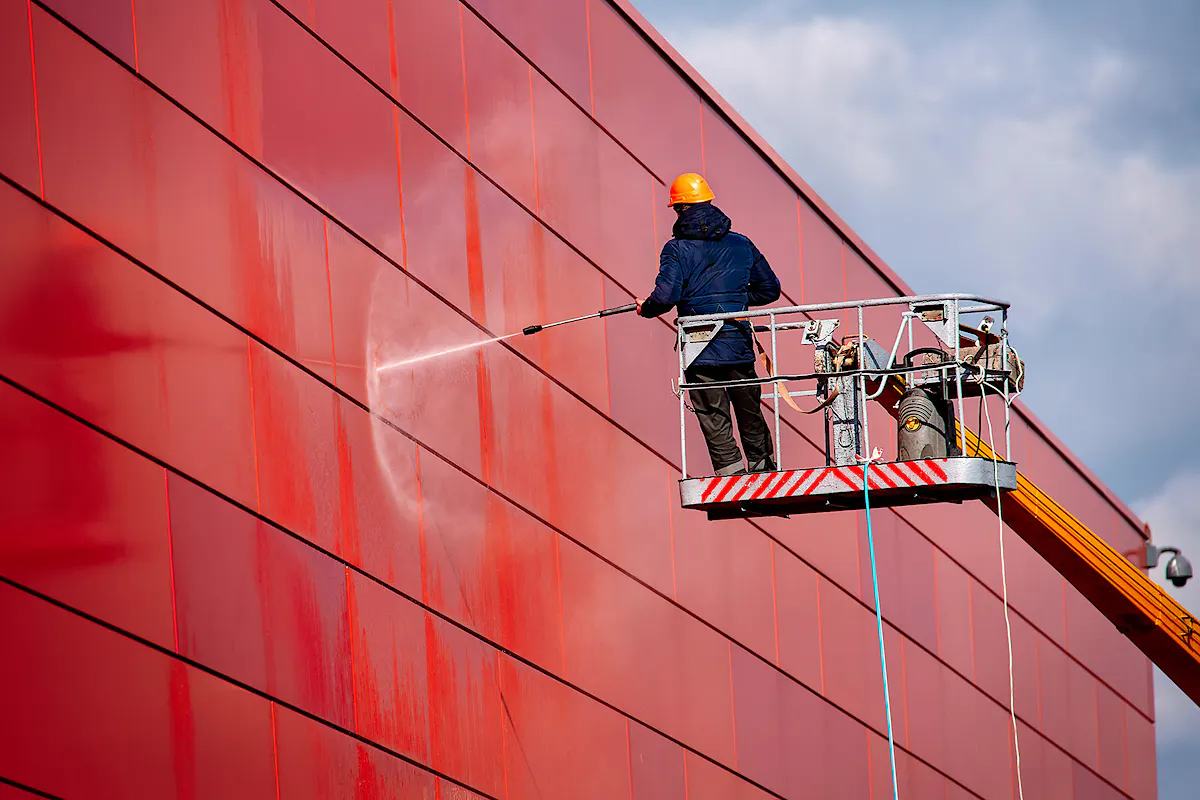 3. Keeping Building Exteriors Clean
Organizations often devote the majority of their facility services spend to make sure they provide clean and inviting interior spaces, but often don't allocate proper funds to ensuring the cleanliness of the exterior of the building. For example, if the outside walkways and windows are frequently dirty, it can send a bad message, especially in retail or other highly trafficked facilities.
Regular power washing the building, exterior windows and surrounding walkways helps keep the property looking fresh and new by removing grime, dirt and mildew buildup that can accumulate over time. This can also be a safety issue. Additionally, spotless windows improve interior visibility, which can be especially useful for businesses that rely on foot traffic and window displays to highlight their products. For property types like busy shopping centers or strip malls, this can be a major differentiator.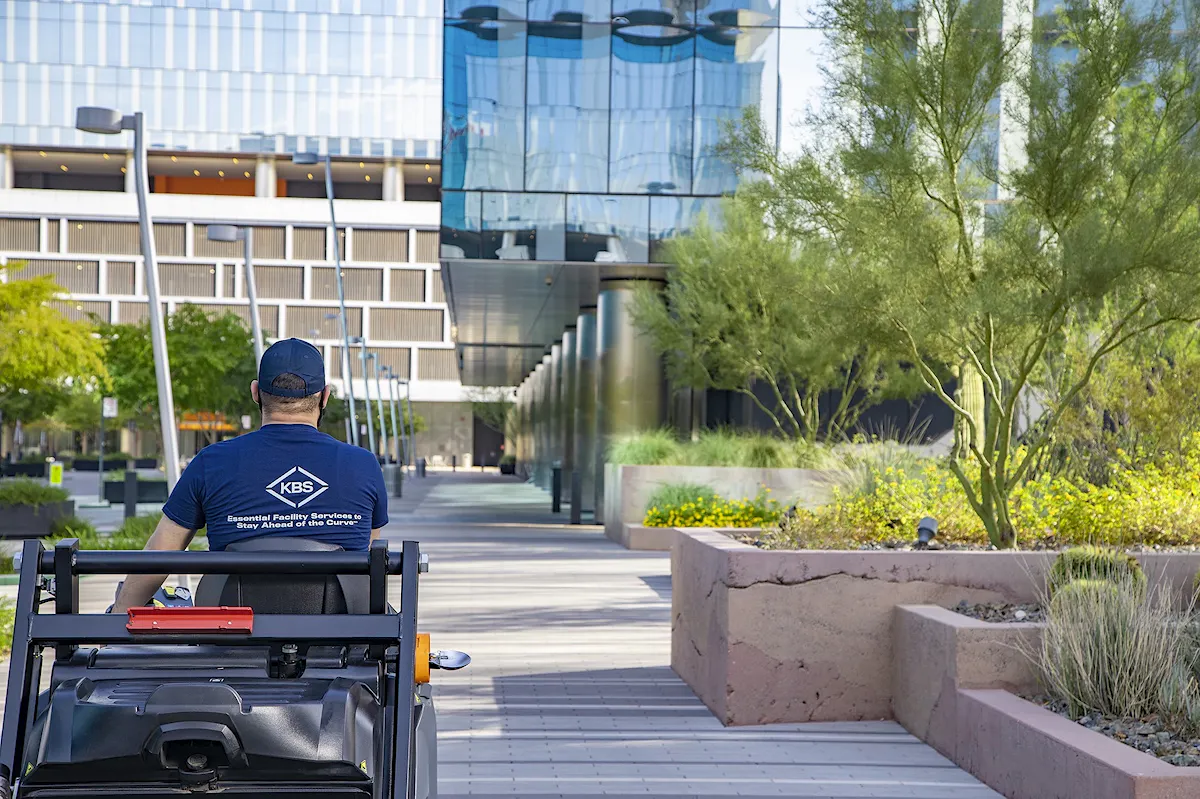 Partner with KBS, a Professional National Exterior Services Provider

By allocating sufficient budget to the proper maintenance of their buildings' exteriors, facility and operations leaders can play a vital role in helping their organizations provide a more comprehensive, end-to-end brand strategy, which can lead to improved customer perceptions and increased traffic. Using a trusted national provider like KBS not only enables them to provide consistency across locations, but also take advantage of bundled interior and exterior services to increase savings and efficiency. To talk to a exterior services expert, request a quote a today.