If there's a bigger after-party cleanup in the U.S. than Mardi Gras, Charlie Lusco doesn't know what it is.
"I have never been to Times Square (after New Year's Eve), but I can't imagine anything bigger than Mardi Gras," says Lusco, a senior vice president at KBS, which oversees the cleanup of the French Quarter and Canal Street for the City of New Orleans. "There is so much trash and debris hauled away each day, it's incredible."
Each year, Lusco and his janitorial service crews remove an average of 150 tons of garbage – beads, cups, bottles, more beads – over a 14-day period leading up to and through Fat Tuesday, which falls on Tuesday, March 1. Last year's Mardi Gras was canceled due to COVID. As a result, organizers are expecting a huge turnout this year as couped-up revelers look to return to their favorite party spot. Cleaning services for large events are a challenge in their own right, but this means an even bigger cleanup job than usual.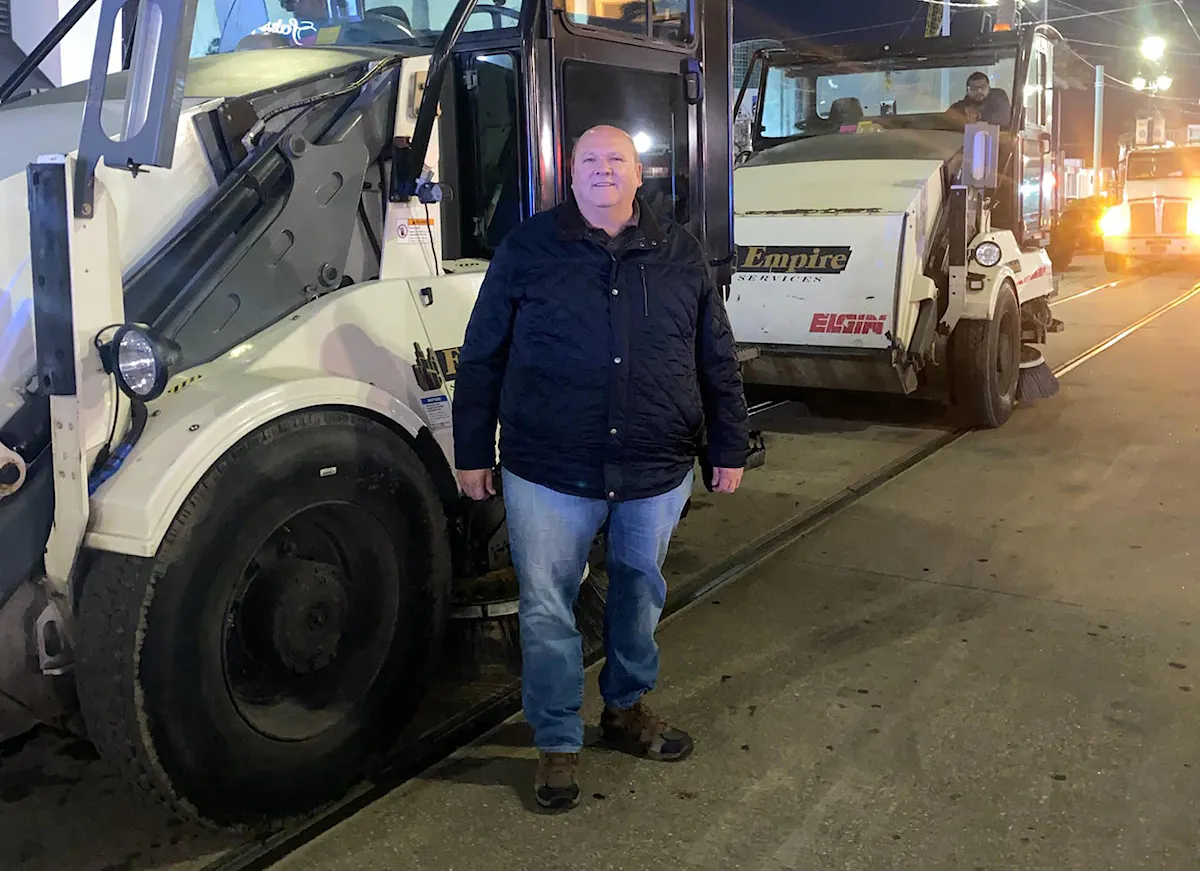 That's OK with Lusco, the former president of Empire Services, a Metairie, L.A.-based janitorial services company that KBS bought in 2017 after nearly 20 years in business. Lusco has a long history of supporting the local community, including helping the city clean up after both Hurricane Katrina in 2005 and more recently, Hurricane Ida.
Lusco has been overseeing janitorial cleanup services for the Mardi Gras the late 1990s when his company first bid for the business. Not surprisingly, he's got the cleanup services down to a science: his crews start at 4 a.m. and work around the clock, cleaning up after daily parades and non-stop partying. His cleaning arsenal includes roughly 200 team members per day, as well as a mechanized army of garbage haulers, street sweepers, pressure washers, garbage trucks, blowers, deodorizing agents, and more. He also sends out over 100 litter patrol walkers each day.
Mardi Gras Street Cleanup
KBS crews hard at work cleaning up the French Quarter in previous years
Lusco says the most difficult part of the cleanup is working in and around partygoers who never seem to tire – or go home – as well as ambulances that rush in and out of the area with regular frequency. His crews are extra careful when using equipment in tight spots and crowded streets, but the results are worth it.
Lusco's goal is to have the streets looking near spotless each morning before the partying cycle begins all over again. It's in those brief, quieter moments that he and his team can reflect on a job well done.

"It's a great feeling to see the streets fresh and clean," he says. "It looks like there was never a party at all."
If you're looking for a contract cleaning partner with deep experience in cleaning services for large events, KBS can help. Contact us to find out more.