As facility and operations leaders plan their next budget, they are likely looking for ways to increase performance and lower costs. Outsourcing their facility services to a trusted national provider may be one of the easiest ways to achieve this objective. 

Outsourcing these services, everything from janitorial and contract cleaning to exterior maintenance, is a key strategy among many national and regional brands – and for good reason. It can help address several of today's complex facility operating challenges, including growing wage pressure, low labor availability, regulatory compliance, increased supplies cost, and the impact of broader inflation. It can also provide enhanced cleaning protection during the traditional cold and flu season, which could be one of the worst in recent years if current trends warning of a so-called 'tripledemic' hold up.
So, what are key benefits of outsourcing? Here are five reasons why facility leaders should leverage outsourcing as a budget planning strategy in the coming year.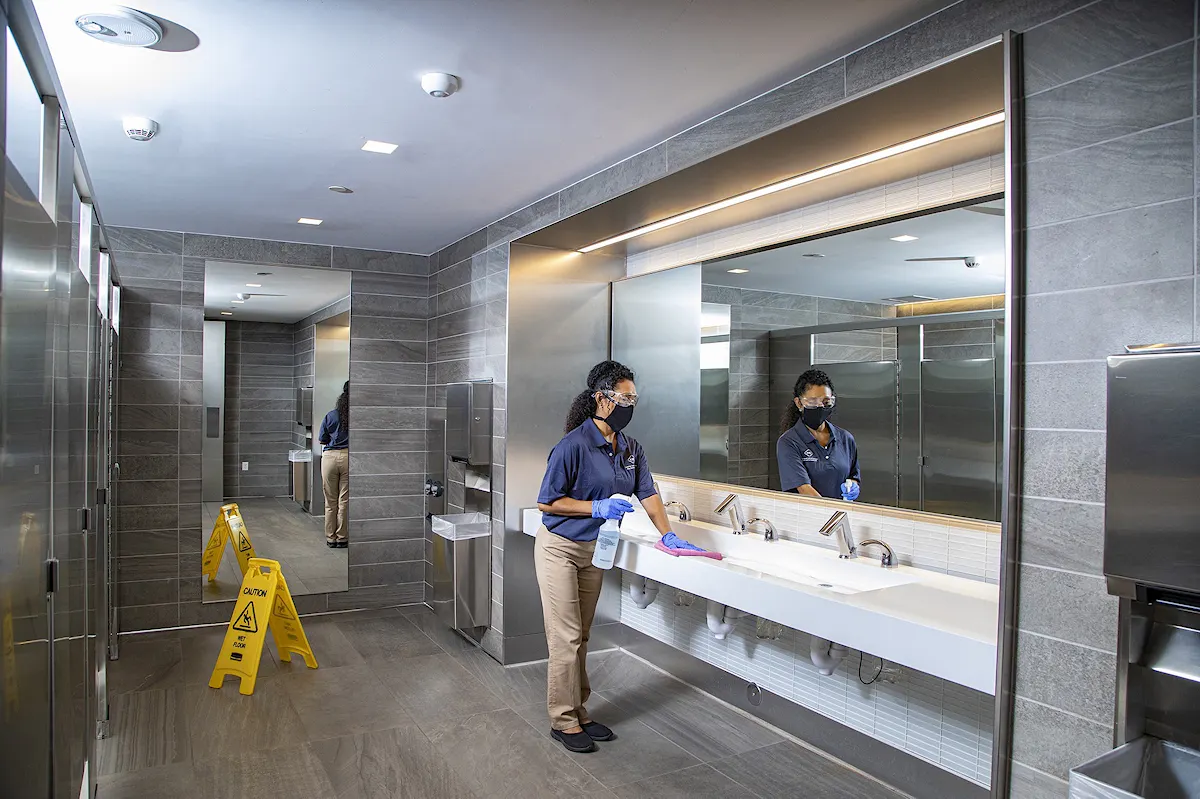 1. Increased Consistency and Quality Standards
Service providers with strong performance reputations have a comprehensive, systematic approach to janitorial cleaning and exterior maintenance services, which is built upon standardized work protocols and investments in continuous improvement. This helps improve consistency and quality almost immediately. In the case of KBS, these protocols are based upon decades of industry experience and a strong commitment to innovation. By comparison, building and supporting an in-house program on a regional or national level takes time, energy, and considerable resources. It also takes extensive training as most in-house personnel are not cleaning experts, and do not always have the experience necessary to properly manage chemicals or specialized equipment. All these factors can make it difficult and costly to build a consistent in-house program across locations.

2. Reduced Costs
Outsourcing can help improve operational efficiencies and lower costs. This is accomplished through national and regional scale, standardization, and the benefits of cross-industry knowledge and best practices. If you are working with the right provider, another key factor is use of advanced technology and proprietary equipment, which can help streamline operations and boost productivity. For example, KBS recently partnered with a manufacturer to create a proprietary cleaning system that dramatically expands worker capacity and output. Partnering with a national service provider also allows for centralized sourcing of supplies, which can also lower costs. Finally, organizations can save by bundling multiple facility services with the same service provider – for example, cleaning and exterior maintenance services like snow removal or landscaping. This can save between 5% and 10%, according to internal estimates. 

3. Eliminate Labor Challenges
Today's labor challenges are well documented and include low labor availability, poor retention, and spiraling wage costs. According to the U.S. Chamber of Commerce, there are 10 million available jobs in the U.S., but only 6 million unemployed workers available to fill them. With a limited talent pool, properly staffing any type of facility services program can be overwhelming and ongoing, time-consuming process. This is a key reason why many companies, including large brands, make the decision to outsource their facility operations to a trusted provider. National service providers like KBS have access to labor resources in all 50 states, experienced recruiting teams and can deploy these resources as needed across any industry vertical to help clients at scale. 

4. Improve Performance Tracking and Optimization
Being able to accurately measure and monitor activities across locations is critical to improving performance and accountability; yet, building or buying the right tools and technology to do so can be cost-prohibitive. This is another reason to outsource. The leading facility services providers deploy some type of operations technology to enable seamless validation of safe and healthy facility operations. KBS's proprietary cloud platform, KBSForce, is one such system, providing attendance, audit and inspection data and real-time reporting across thousands of sites. This data is used to identify trends, establish benchmarks, and drive continuous process improvements for clients.

5. Help Meet Sustainability Initiatives
For many organizations, Environment, Social and Governance (ESG) initiatives are a strategic priority. Top-tier service providers like KBS have ESG programs and support their clients' initiatives. This includes having Tier 1 and Tier 2 Diversity programs, recommending green chemical alternatives (including those certified by EcoLogo and Green Seal), supporting recycling programs, and leveraging proprietary equipment that reduces energy, water, and chemical usage. KBS also purchases chemicals in highly concentrated amounts to help reduce usage of plastic containers and other shipping materials.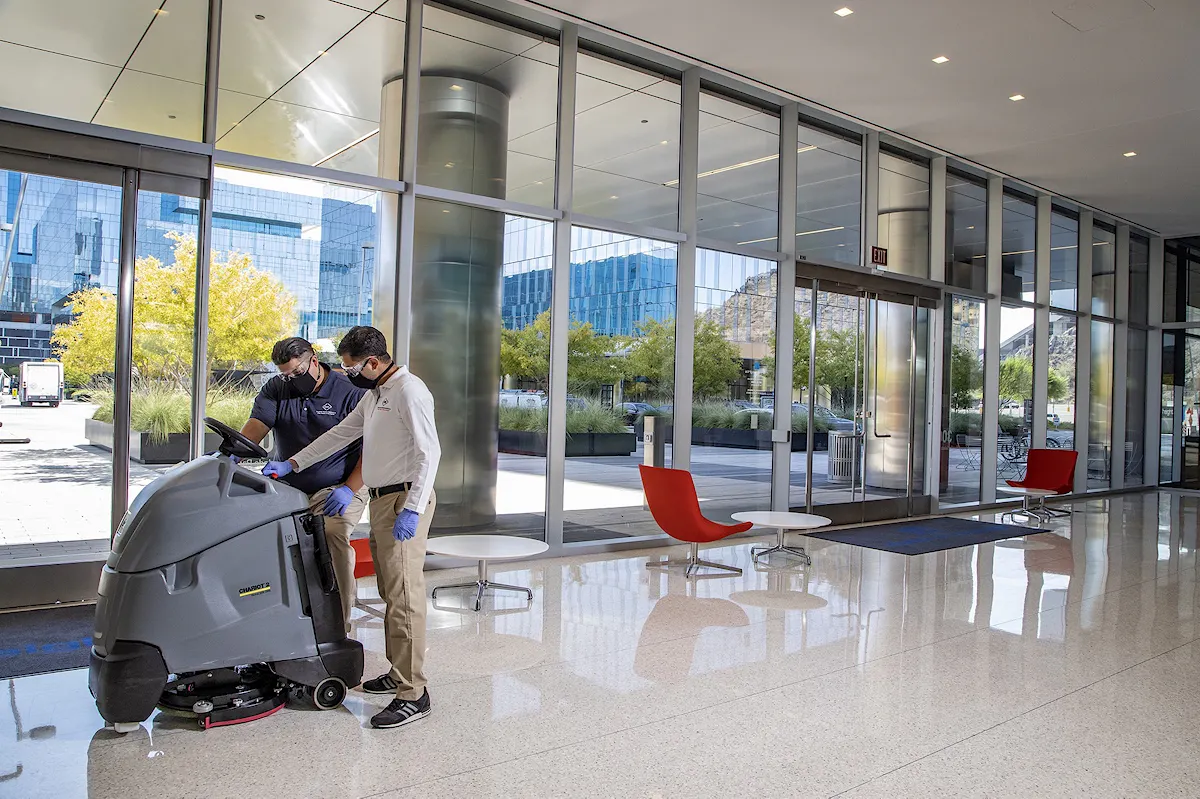 Work With a Trusted Facility Partner
Perhaps the biggest reason for outsourcing is the simplest: it enables organization to focus on their core competencies, while leaving labor-intensive and costly cleaning and exterior maintenance work to the experts. Facility and operations leaders should strongly consider budgeting for a facility services partner in their next budget-planning cycle. As the largest privately held facility services provider in North America, KBS works with 44% of the Fortune 100 companies across over 100,000 active customer locations. KBS offers a tailored approach that makes it easy to implement a scalable program using the latest technology and best practices. Request a quote today!