KBS named to list for second year in a row, moving up two spots to #14
Oceanside, CA (July 19, 2022) – Kellermeyer Bergensons Services (KBS), a trusted partner to leading operations and facility managers across North America, today announced that it has been named to Selling Power's annual list of the 50 Best Companies to Sell for the second year in a row. KBS jumped up two spots on the 2022 list to #14, making it one of the highest-ranking facility services providers.
"Today's operating dynamics are more challenging than ever. Industry leaders appreciate working with sales professionals, like those at KBS, who understand how to leverage technology, scale, and process to help lower costs and raise standards," said Aaron Bailey, SVP of Sales at KBS. "We are grateful for this recognition and proud of our sales leaders for creating such as positive and productive workplace environment."
To assemble this year's list, Selling Power's research team created a thorough application where they gathered data across four key areas:
Company overview
Compensation and benefits
Hiring, sales training and sales enablement
Diversity and inclusion
This year's companies were ranked in each of the categories above to determine the final list. The methodology is the product of years of research, and Selling Power continues to revise and refine the approach each year. The companies included are a mix of sizes ranging from medium to enterprise. Other companies on the list included Cintas, Aramark, Waste Management, Ecolab and many more. View the entire 2022 list here.
"What attracts salespeople to work for these leading organizations is their great culture, their commitment to diversity, and their steady support of the sales team by leadership that focuses on creating customer value and a meaningful work environment," said Gerhard Gschwandtner, founder and CEO of Selling Power. "These companies aim at a higher level of professionalism and trust, which in turn leads to increased sales and a lower turnover of the sales force."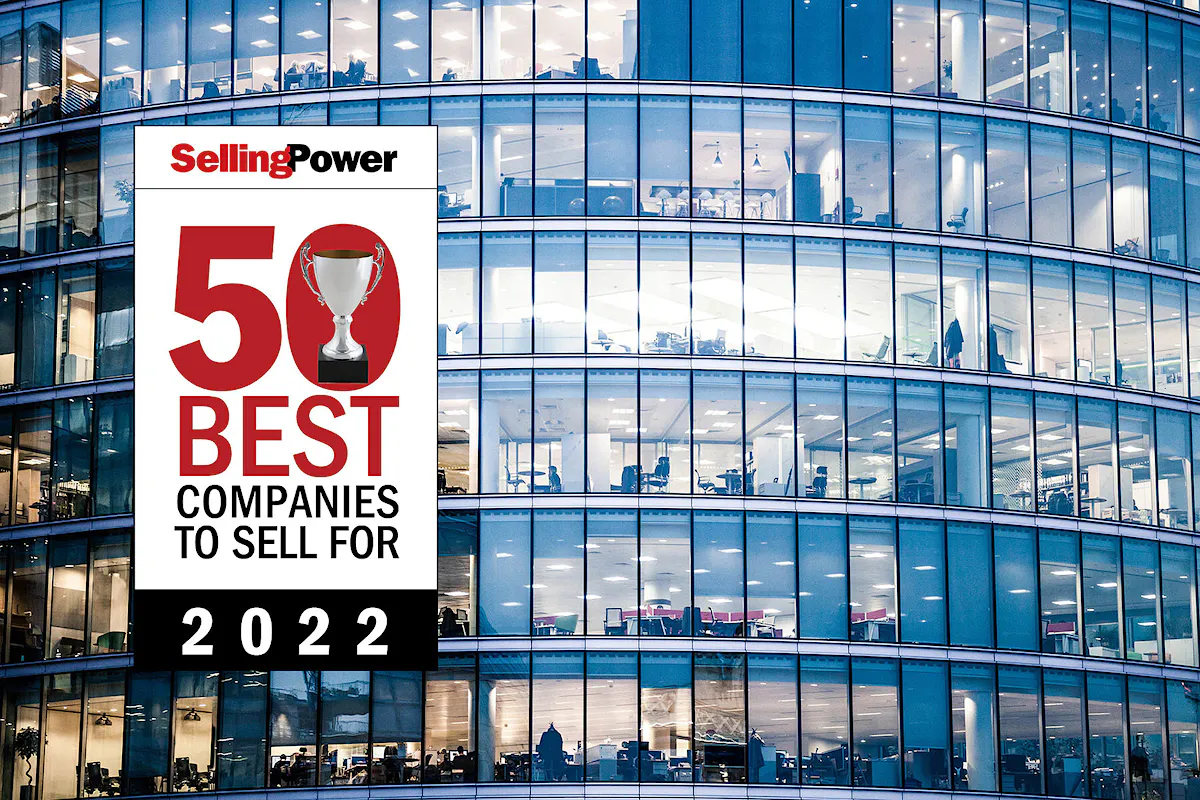 About KBS
Kellermeyer Bergensons Services, LLC ("KBS"), is a trusted partner to leading operations and facility managers across more than 100,000 client locations throughout North America. We provide essential facility services that deliver healthy operations to businesses through scalable solutions customized to meet client-specific requirements. Our expertise and technology enable our teams to anticipate issues, ensure quality, and maximize efficiency. With decades of experience in facility hygiene, including being on the front lines throughout the COVID-19 crisis, KBS is committed to partnering with clients to Stay Ahead of the Curve™ with the latest advances for maintaining healthy operations. For more information, visit www.kbs-services.com.