As the global economy shifts towards online commerce, the warehouse industry has experienced explosive growth in recent years. In fact, according to industry researcher IBIS World, the U.S. public storage and warehouse market grew 5.2 percent in 2022, reaching an estimated $33.6 billion in revenue. With their vital role in supporting the digital economy, keeping warehouse facilities clean and healthy is more important than ever. However, warehouses can present unique challenges for cleaning and janitorial services, due to their vast and unconventional layouts.
KBS encountered many of these challenges when a national shipping client approached us about providing cleaning services for their warehouse facilities. In this blog, we will discuss the key problems, solutions, and results achieved for the client. In each case, we relied on our experience and access to innovative equipment.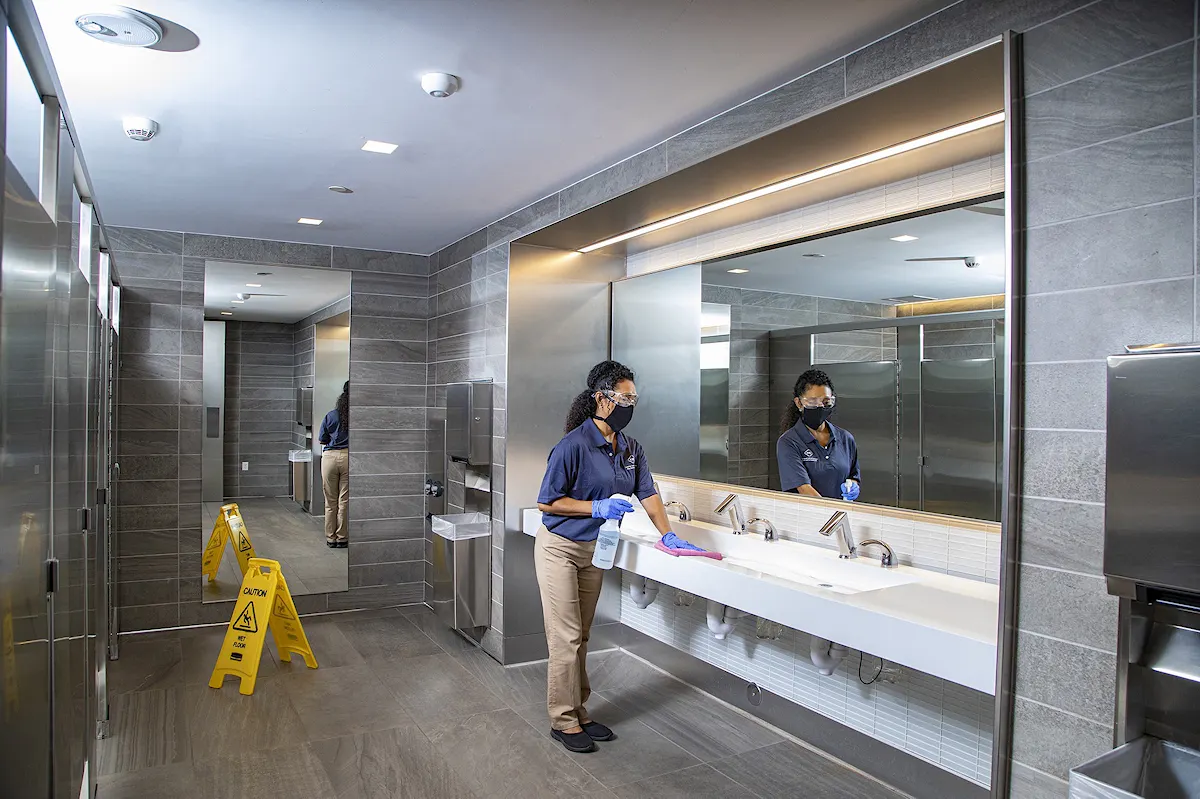 Challenge 1: Cleaning Mezzanine-Level Bathrooms
In the client's warehouse facilities, some of the restrooms are located on an upper floor and accessible only by stairs, which makes transporting traditional cleaning equipment difficult. The lack of elevators and a water connection only complicated the issue, requiring cleaning staff to haul mops and buckets of water up the steps, increasing safety risk. The time-consuming and ineffective nature of cleaning these upper-level restrooms led to years of dirt build-up and unsanitary conditions.
Solution
KBS assessed the situation and, working with one of its preferred technology partners, introduced a specialized restroom cleaning machine with a pressurized washer and long hoses. The machine is more capable of cleaning and sanitizing tight spaces, removing the need for hands-on cleaning methods like scrubbing and mopping. The extra-length hoses allow the equipment to stay on the ground floor while the worker safely accesses the mezzanine level.
Results
The ease of use and convenience of the no-touch system enables daily – and now, much deeper – cleaning of the mezzanine-level restrooms. KBS achieved a 100% improvement in the sanitization and overall consistency of cleanliness in the restrooms. Additionally, using the tool also eliminated the safety concerns of transporting equipment and water up and down the steps.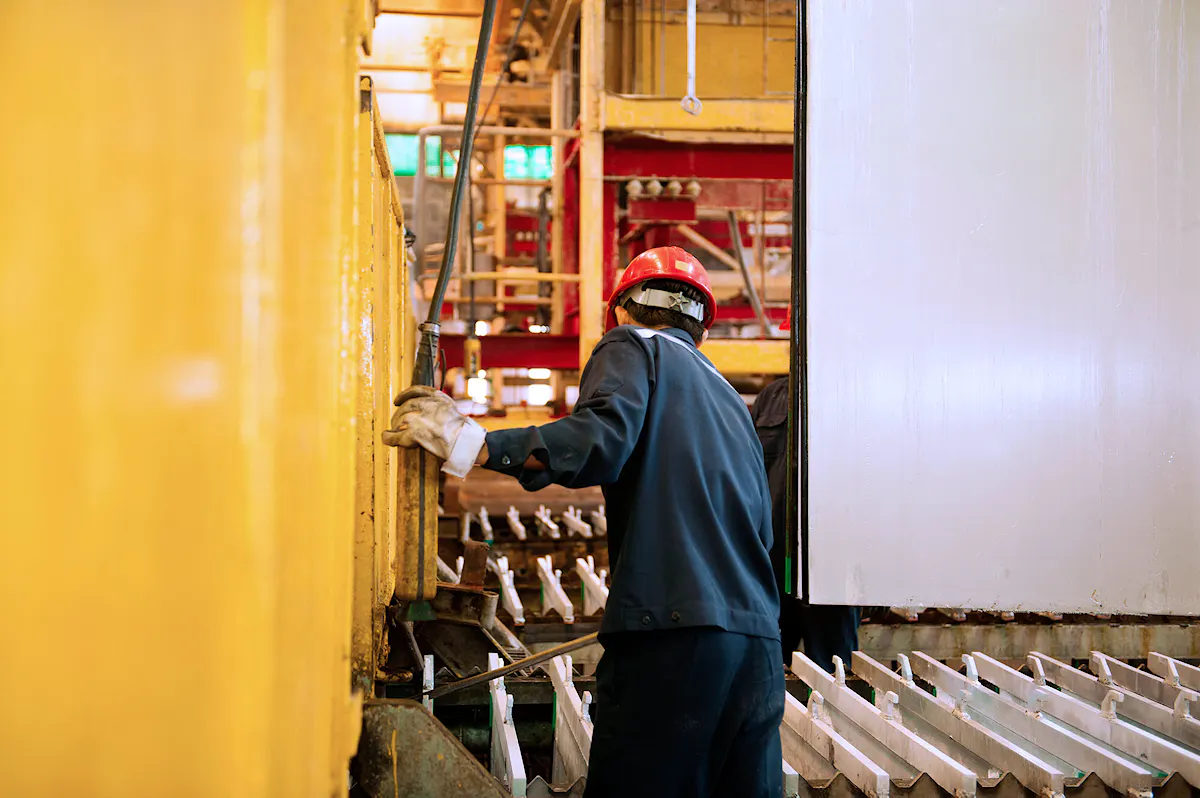 Challenge 2: Cleaning Narrow Spaces
Warehouses often have narrow walkways and tight spaces that can make it difficult to effectively use traditional cleaning equipment. In addition, the presence of conveyor belts forced workers to contort their bodies into uncomfortable or dangerous positions. When the tight spaces around machinery are not cleaned regularly, the risk of machine malfunction increases.
Solution
To address these challenges, KBS leveraged its proprietary multi-tool cleaning system. This tool offers powerful wet and dry vacuuming capabilities and attachments that are designed to reach into narrow spaces. Its ergonomic design allows workers to clean these areas efficiently and safely, reducing the risk of machine malfunction.
Results
The implementation of the multi-tool cleaning system yielded several benefits for the warehouse facility, including an average savings of 25% to 30% in labor costs, improved sanitation, and enhanced worker safety.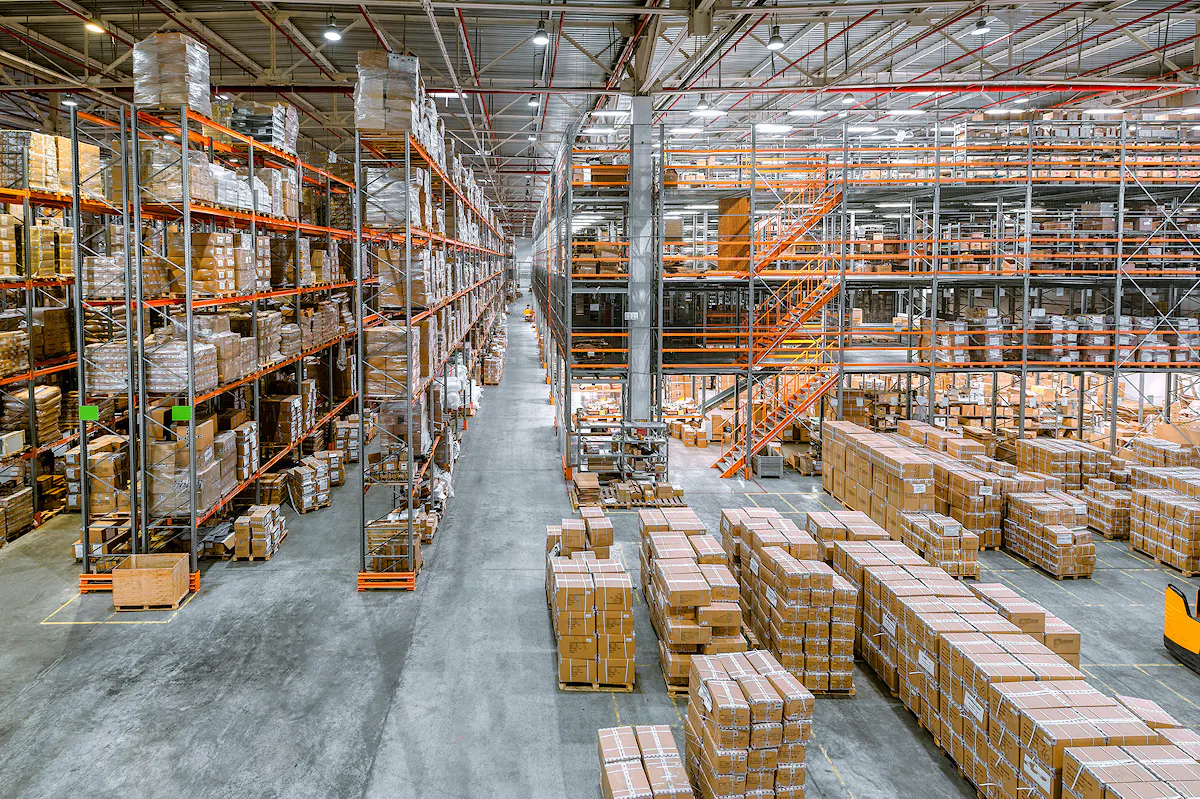 Challenge 3: Reaching High Walls and Ceilings
Although high ceilings in warehouses can provide extra storage space, they are difficult to reach thanks to overhead catwalks and rigging systems and 35-feet tall walls. Even commercial scissor lifts, which can reach these heights, are expensive to purchase or rent, and operate, and can increase liability in a high-risk environment.
Solution
KBS brought in industrial vacuums with telescoping pole features, which enabled workers to clean high spaces from the safety of the ground. The vacuum's carbon fiber poles and ergonomic design add additional comfort for operators, while their efficiency and versatility create extensive time and energy savings.
Results
The use of specialized vacuums cut cleaning time in half and removed the need for a commercial scissor lift, which significantly reduced operational and training costs. It also eliminated the inherent risk associated with operating heavy machinery.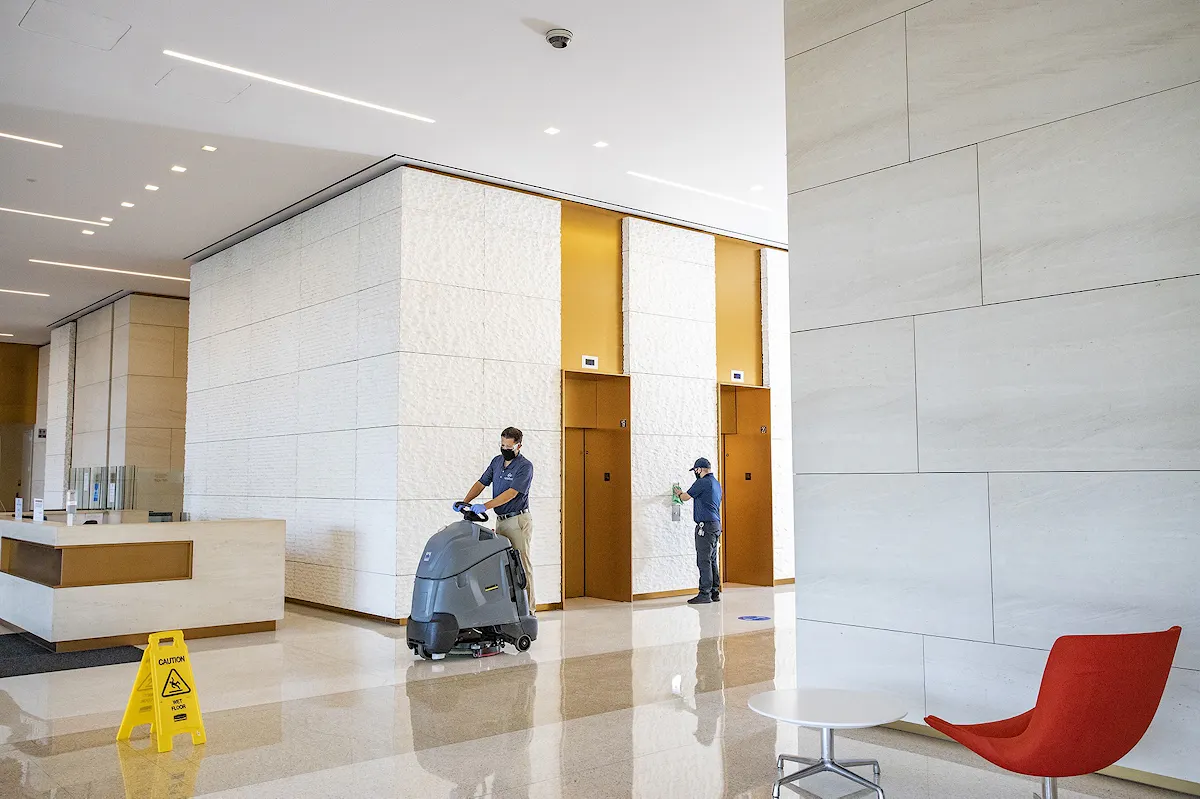 Working with a Trusted Facility Services Provider
Despite many challenges, effective warehouse cleaning is critical for creating a safer and healthier environment for warehouse employees. It can also lead to considerable time and cost savings. By working with trusted cleaning providers like KBS, facility and warehouse managers can focus on running their operations more efficiently and profitably. Overall, maintaining a clean warehouse is essential for the success of around-the-clock businesses like this national shipping client. To see how we can help your business, request a quote.