Oceanside, CA (June 6, 2023) – Kellermeyer Bergensons Services (KBS), a trusted partner to leading operations and facility managers across North America, today announced that it has hired seasoned operational executive Ray Aschenbach as its new Chief Operating Officer.
"It is with great pleasure that we welcome Ray Aschenbach to the KBS team as our newly appointed Chief Operating Officer," said Mark Minasian, CEO at KBS. "Ray is an exceptional leader who brings a wealth of experience creating an environment that drives both operational efficiency and quality service delivery. He will be instrumental in generating continued growth by executing our strategy and delivering facility services at the high-standards clients expect from KBS."
Aschenbach has 25 years of experience leading domestic and global enterprise services organizations and is known for his expertise in managing strategy development, change management initiatives, and building numerous high-performing teams. Aschenbach was most recently President and COO of Advanced Technology Services (ATS), a global industrial services provider. Prior to that, he spent 23 years in multiple senior executive roles at Iron Mountain, a global enterprise information management services company, including the last six years as Senior Vice President and General Manager for Global Digital Solutions.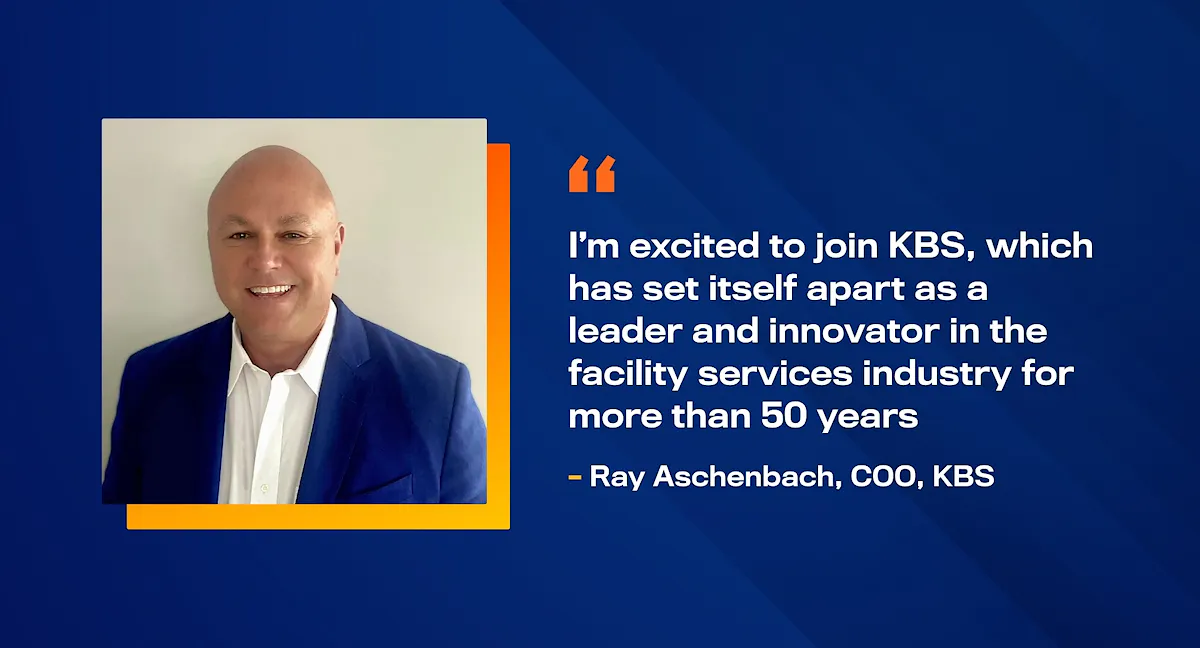 "I'm excited to join KBS, which has set itself apart as a leader and innovator in the facility services industry for more than 50 years," Aschenbach said. "This role will enable me to leverage my experience in driving growth through outstanding operational execution. I look forward to working closely with the executive team, our talented field operators, and our many partners and clients."
For more information about KBS, please visit https://www.kbs-services.com.
About KBS
Kellermeyer Bergensons Services (KBS) is a trusted partner to leading operations and facility managers across more than 100,000 client locations throughout North America. We provide essential facility services that deliver healthy operations to businesses through scalable solutions customized to meet client-specific requirements. Our expertise and technology enable our teams to anticipate issues, ensure quality, and maximize efficiency. With decades of experience, KBS is committed to helping clients Raise Standards and Lower Costs with the latest advances for maintaining healthy and safe operations. KBS is proud to deliver an Environmental, Social and Governance (ESG) program that positively impacts our team members, our clients, and the communities we serve. Visit www.kbs-services.com for more information.